Drawing and writing performance
2022—September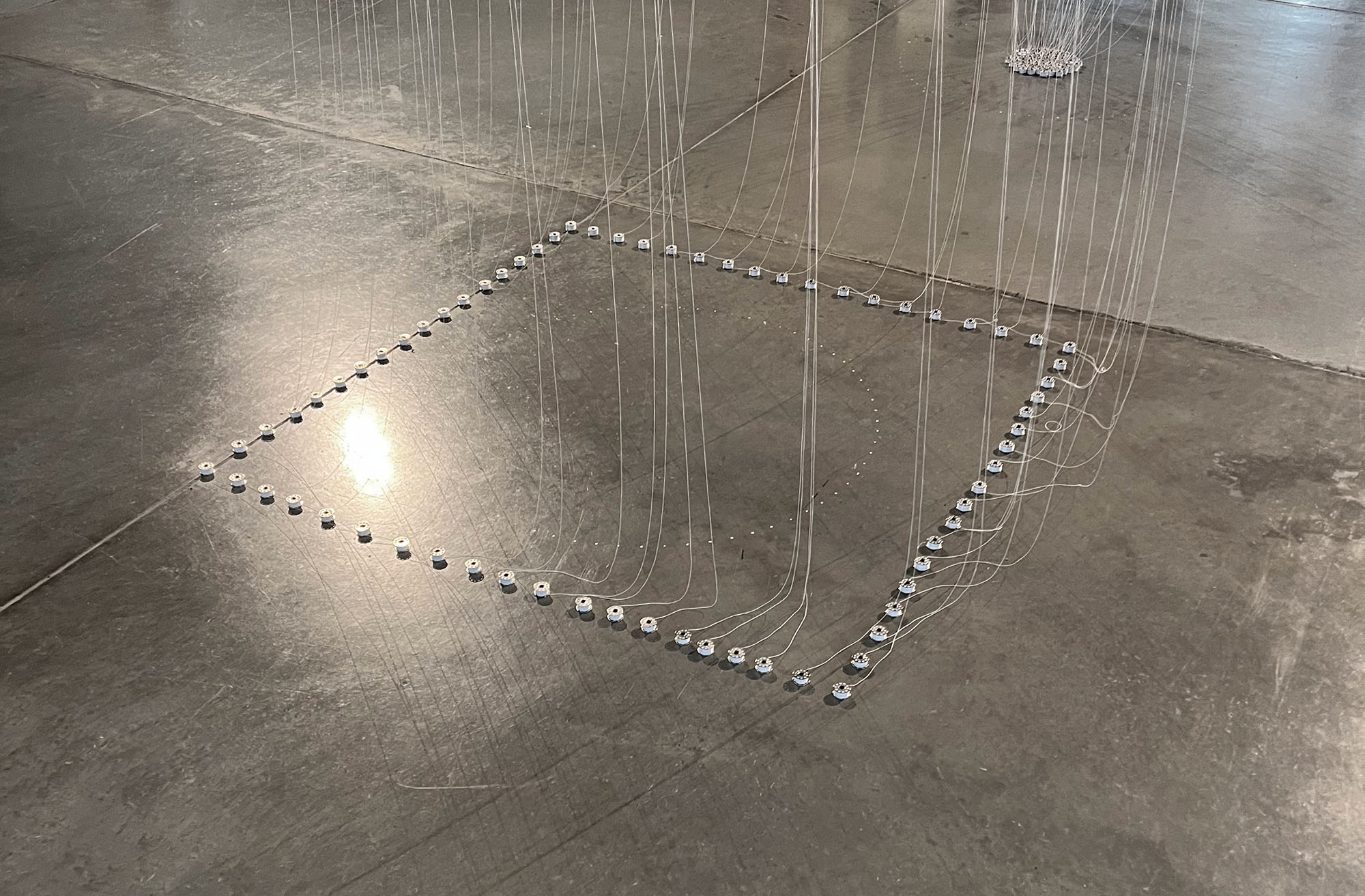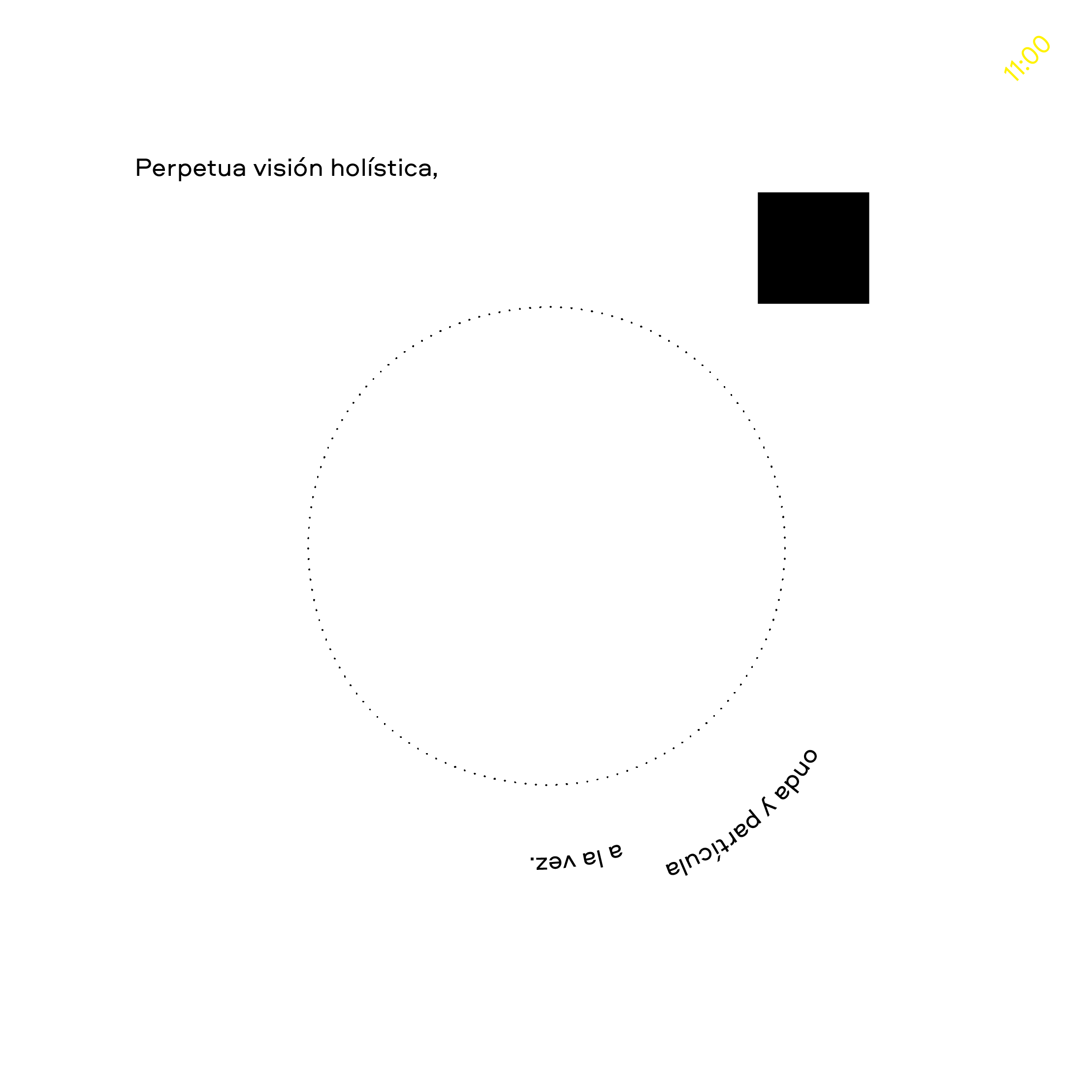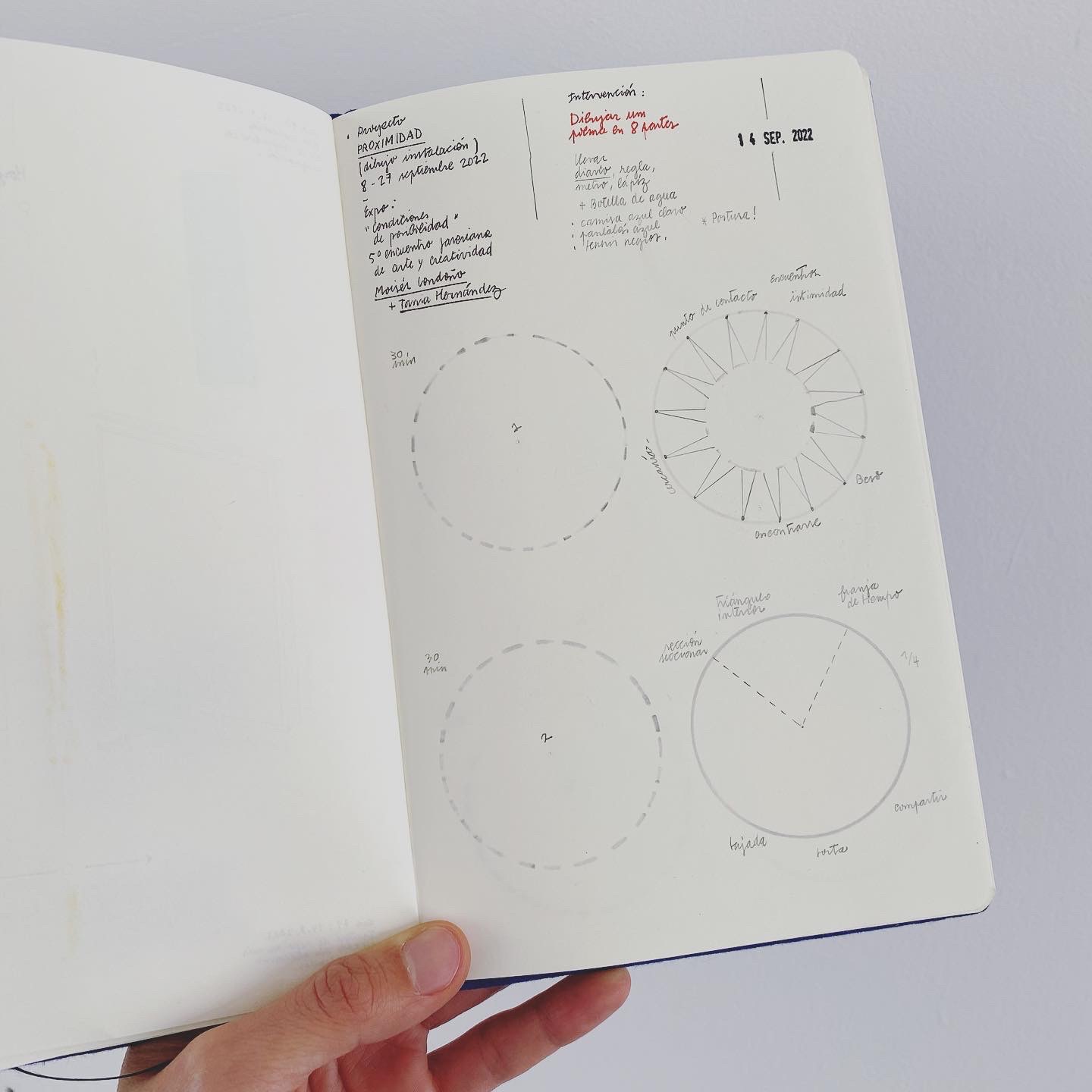 Text soon.



Collaboration with Moisés Londoño and Tania Hernández for their work Proximidad. Sala de exposiciones de la facultad de Artes Visuales de la Universidad Javeriana.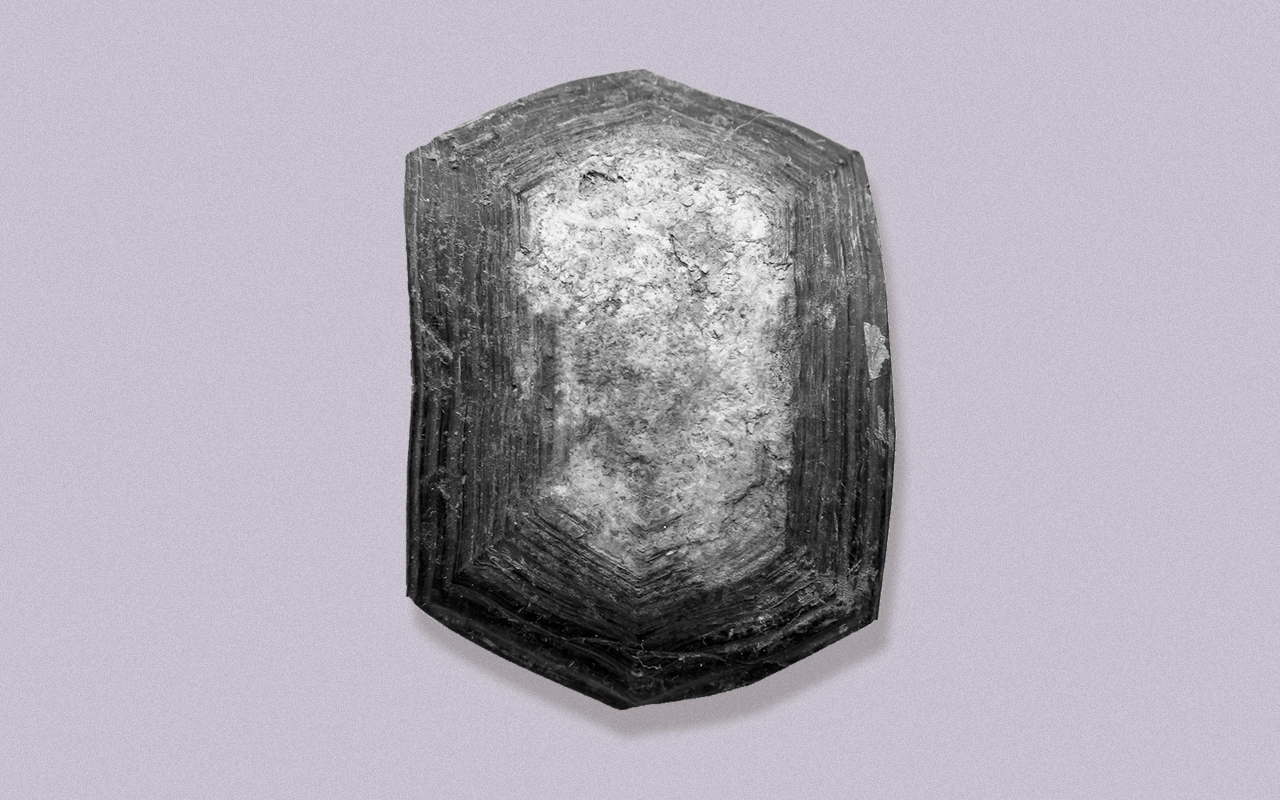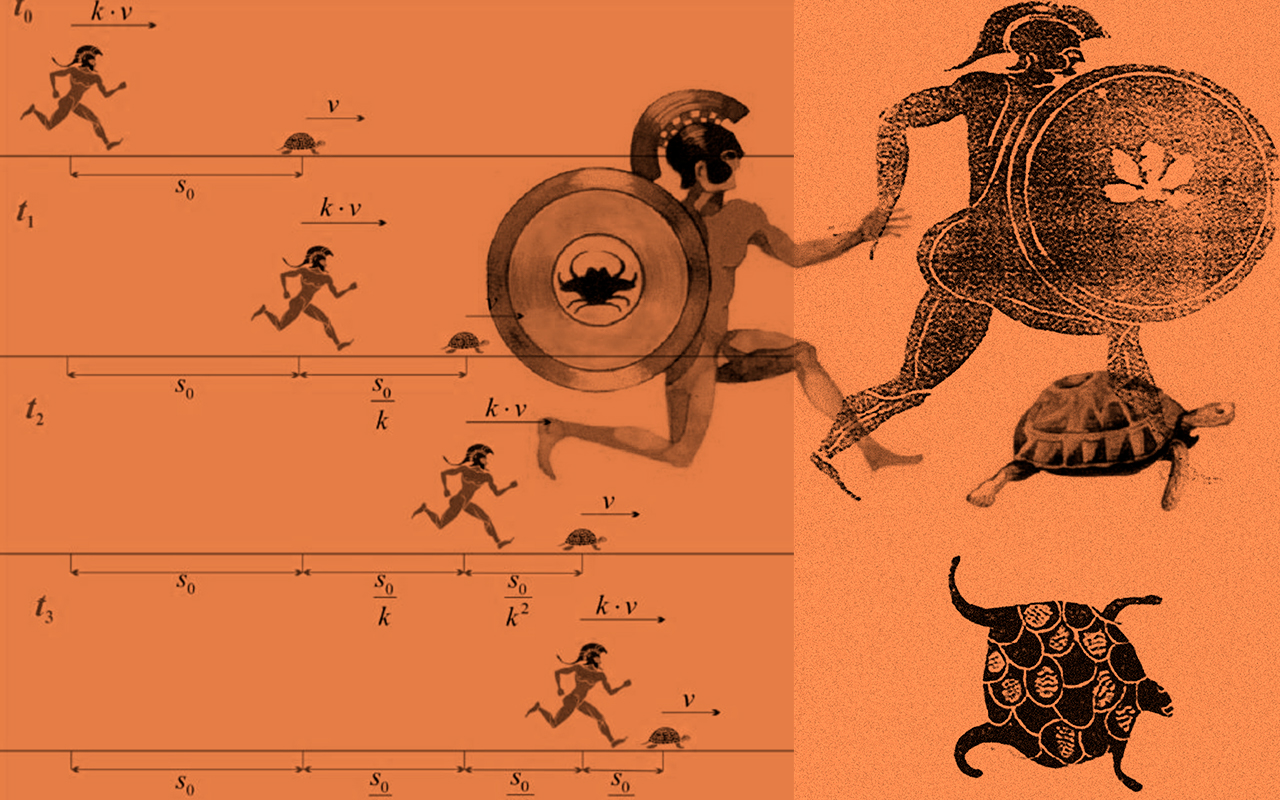 This playful exercise is the way that we found with
Juliana Góngora
to start a dialogue and imagine possible routes of collaboration between our works. The setting for this meeting is a game that follows arbitrary instructions, such as randomly choosing a product from a food dispenser. Then, we choose the image of the turtle to open new paths of thought and unexpected drifts in our processes: thinking materially about its shell –which is an exposed bone that is formed from the spine outwards, but looks like a stone–, in the relativity of time, the idea of movement, among others. Do more weight and less speed implies a lighter body?
Project with Juliana Góngora, Artbo fin de semana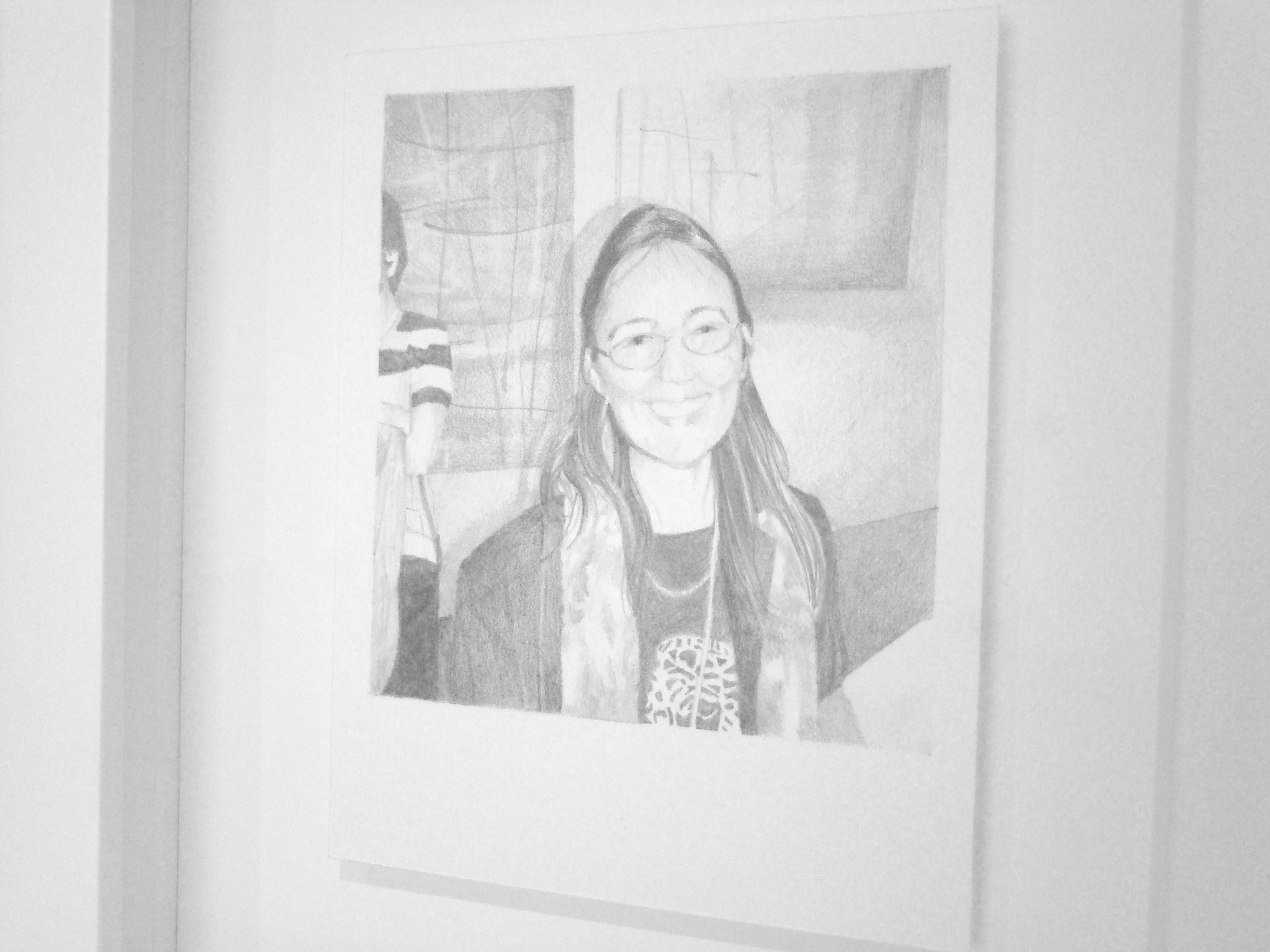 Since the beginning of 2006, I started a social ritual: taking an instant picture of everyone I knew (friends, family, or colleagues), and then, of new people I had the chance to meet in my life. The idea of this social experiment that I titled with the popular expression
Small World
, in Spanish
El Mundo es un pañuelo
, was to check if the theory of the six degrees was true. Broadly speaking, it tries to prove that any person on Earth can be connected to another through a chain of acquaintances that has no more than five intermediaries. Currently, the project consists of more than 1000 photographs, several versions of maps both in paper and in an atlas, and 20 albums with the original pictures and anecdotic texts that connect different people. I also did a series of 54 paintings and drawings that, together with a giant Rubik's cube, represent a part of the Colombian art scene as well as other Works depicting social divisions in my home country.
> Full Pictures soon
Artbo, Referentes
This is a glass of milk, or acrylic, or glue, or cream, or detergent, or soap, or oil, or tempera, or yogurt, or gesso.

Gabinete 13, Lokkus gallery

The title of this project refers to the Greek origin of the word horoscope, which is the person who contemplates time. The horoscope interests me not only because it is a manifestation of various themes that have been present throughout my work, such as destiny and time, but also because of its direct relationship with literature and the formulas of writing. It is also a traditional graphic piece that has appeared in the press since the beginning of modernity and a reflection on how we, as human beings, construct our thinking. On the one hand, based on beliefs and ideologies, which is the result of a passionate and emotional living, and on the other, thanks to an analytical and rational capacity. From these thoughts and ideas, as well as a collection of all the horoscopes of the Taurus sign (2009), I did three works:
365 days
(a painting),
12 months
(a series of photographs of writers accompanied by manuscripts drawn in pencil) and
52 weeks
(a video with subtitles made out of the horoscope). Each one of these works corresponds to a different analysis of writing and its mental process. The backdrop, or what I like to imagine, is that behind all of this is the monotonous and melancholic life of a "ghostwriter".
"Articulé, no sin un temblor" / Duo show with Daniela Serna, Lokkus Gallery / Curator: Erika Martínez Cuervo
+ Call 20 / Luis Adelantado Gallery
+ Grey Cube Projects