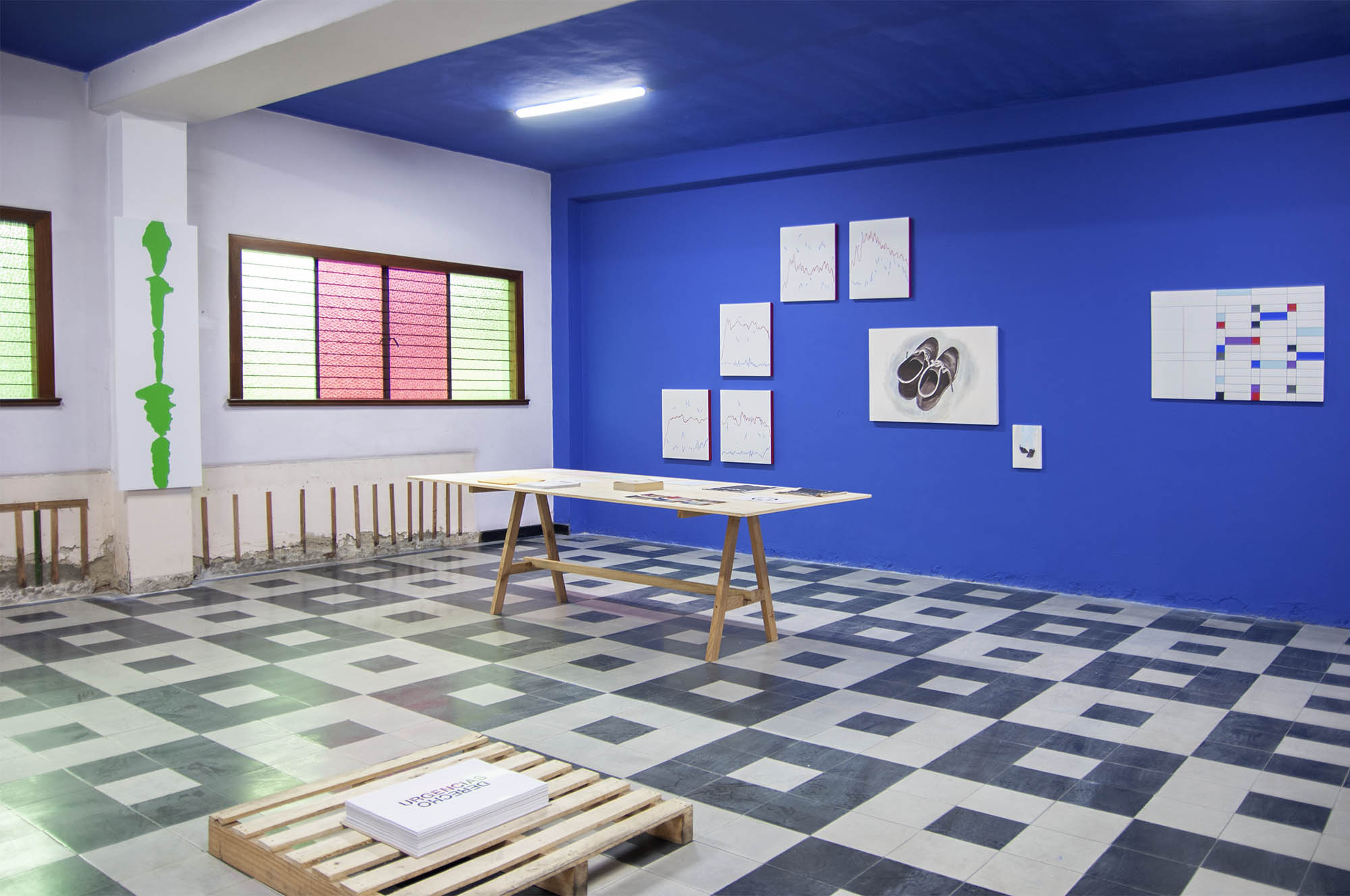 On view at Palermo Cultural, Medellín Colombia (May 26 - June 27).
> Texto por Erika Sosa
Solo exhibition at Lokkus, Medellín
Between High and Low Tide
Work
2022—April

This is an installation that situates the spectator in between a high tide and a low tide, as well as between a sunrise and a sunset, by using a moveable wall that reinforces the idea of landscape and 4 paintings situated in the cardinal points of it. Two of them are almost invisible lines on a cleaning tissue and the other two are images painted in obsolete photographic marquees (a slide and an instant photography).

Group show / Best practices at Edgewood College gallery, curated by Evan Gruzis
Ladrillos UPAC
Project (in progress)
2021—November > Present

Within the framework of
Untitled
– Miami, I proposed an installation that pretends to be a wall lined with bricks that are actually made of 100 salmon-colored canvases. This wall makes direct reference to the historical use of brick as an essential and predominant material in Bogota architecture and whose origins date back to pre-colonial pottery techniques. In this sense, brick is a foundational material, even narrative, which accounts for the transition from traditional craft knowledge to an urban project of development and modernity. Somehow the brick condenses long processes of cultural hybridization and makes the "wall" a familiar and common landscape derived from these historical and geological processes.
In addition to their symbolic nature around architecture and landscape, these bricks offer a critical look at the banking and construction sectors in Colombia. Hence its title, Ladrillos UPAC, which refers to the UPAC system (unit of constant purchasing power) –used in Brazil and later implemented in Colombia in 1972 to calculate Housing loans–, whose consequences were the high indebtedness of the Colombian middle class and the consequent loss of homeownership. The bricks are, to some extent, a representation of these units but also an analogous and material version of the NFTs that, although they do not have a direct relationship with the real estate market or the banking system, do respond to similar logics.
︎︎︎ Invest in the system

Untitled Art (Miami 2021)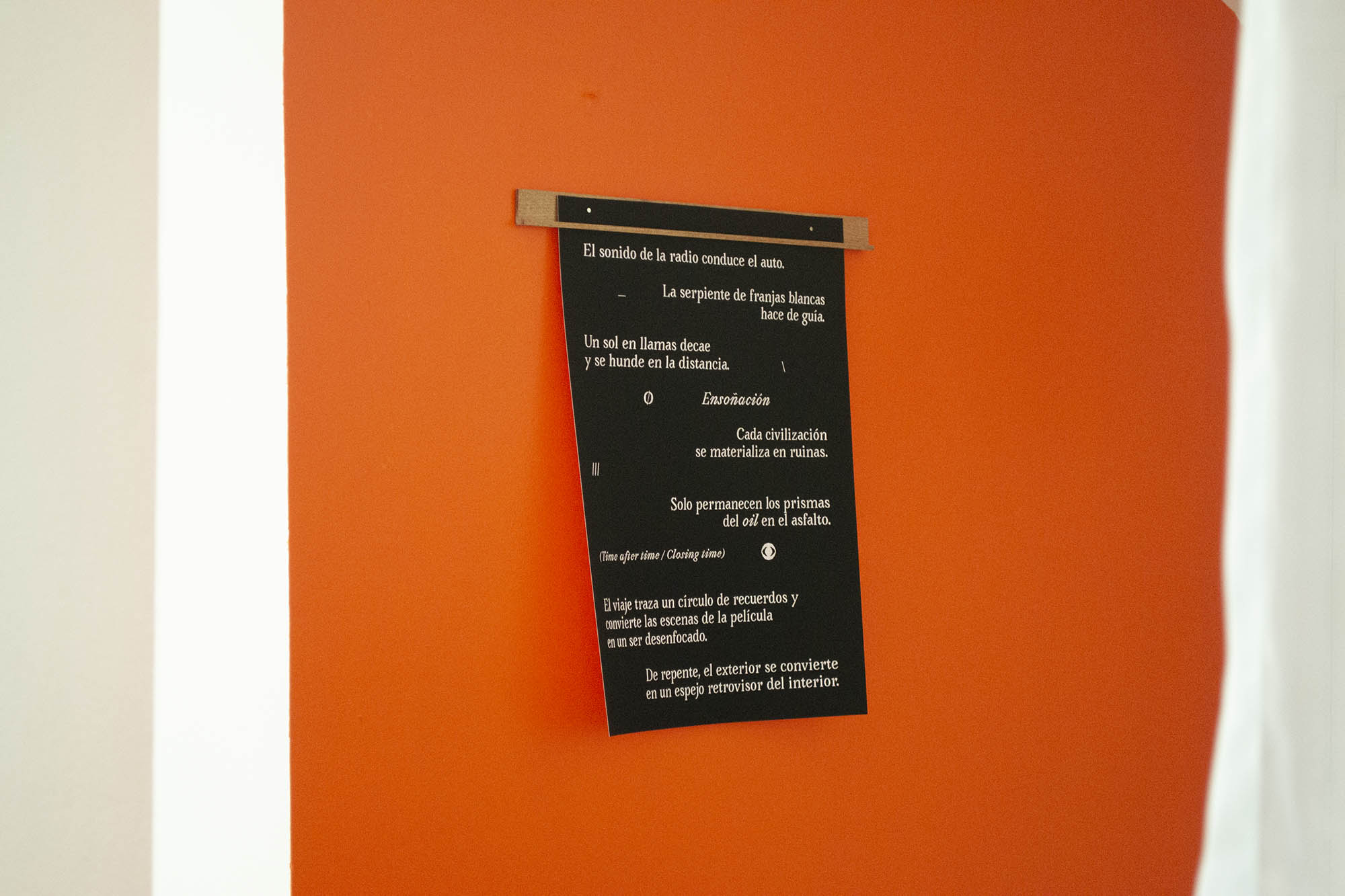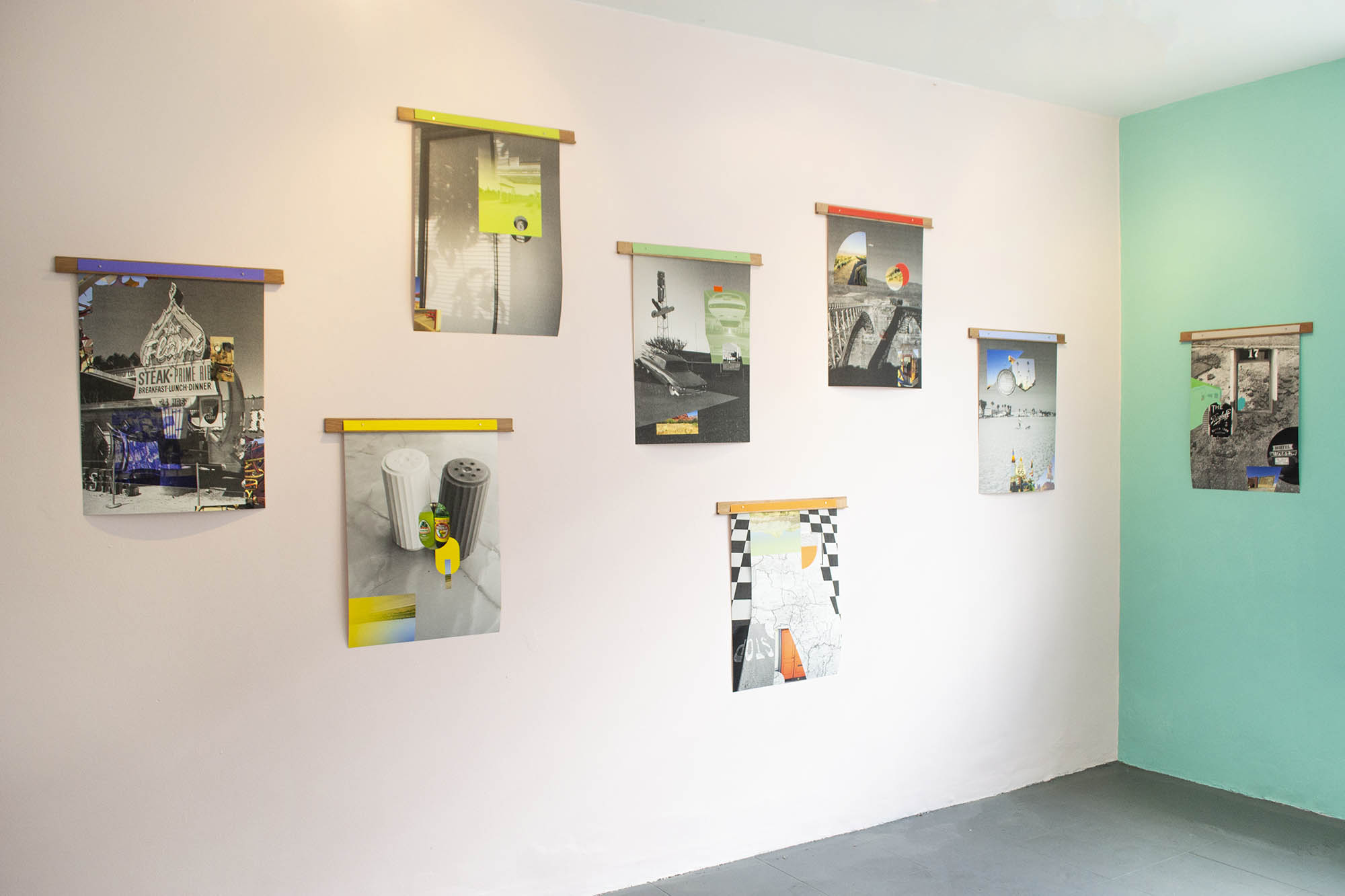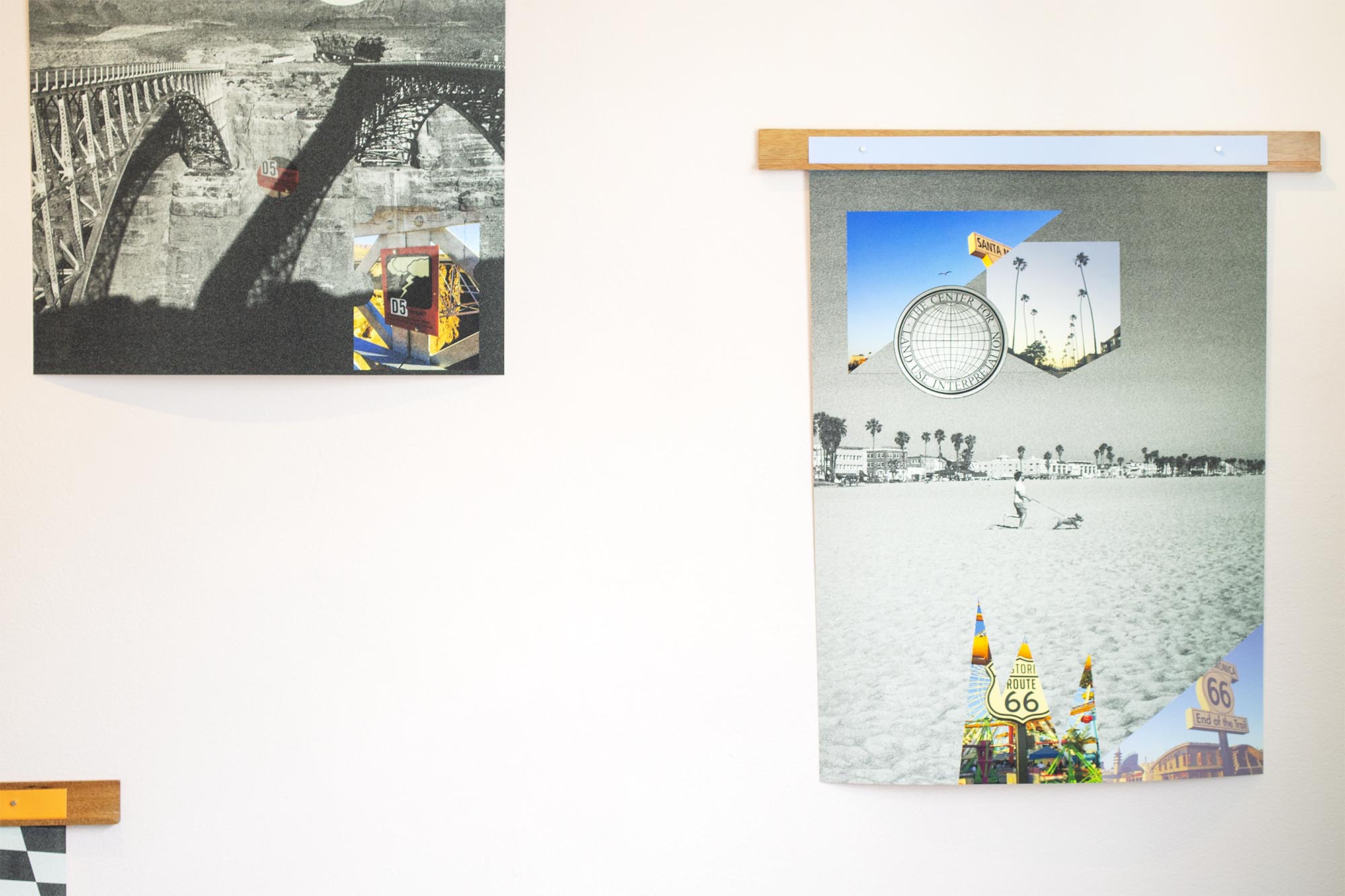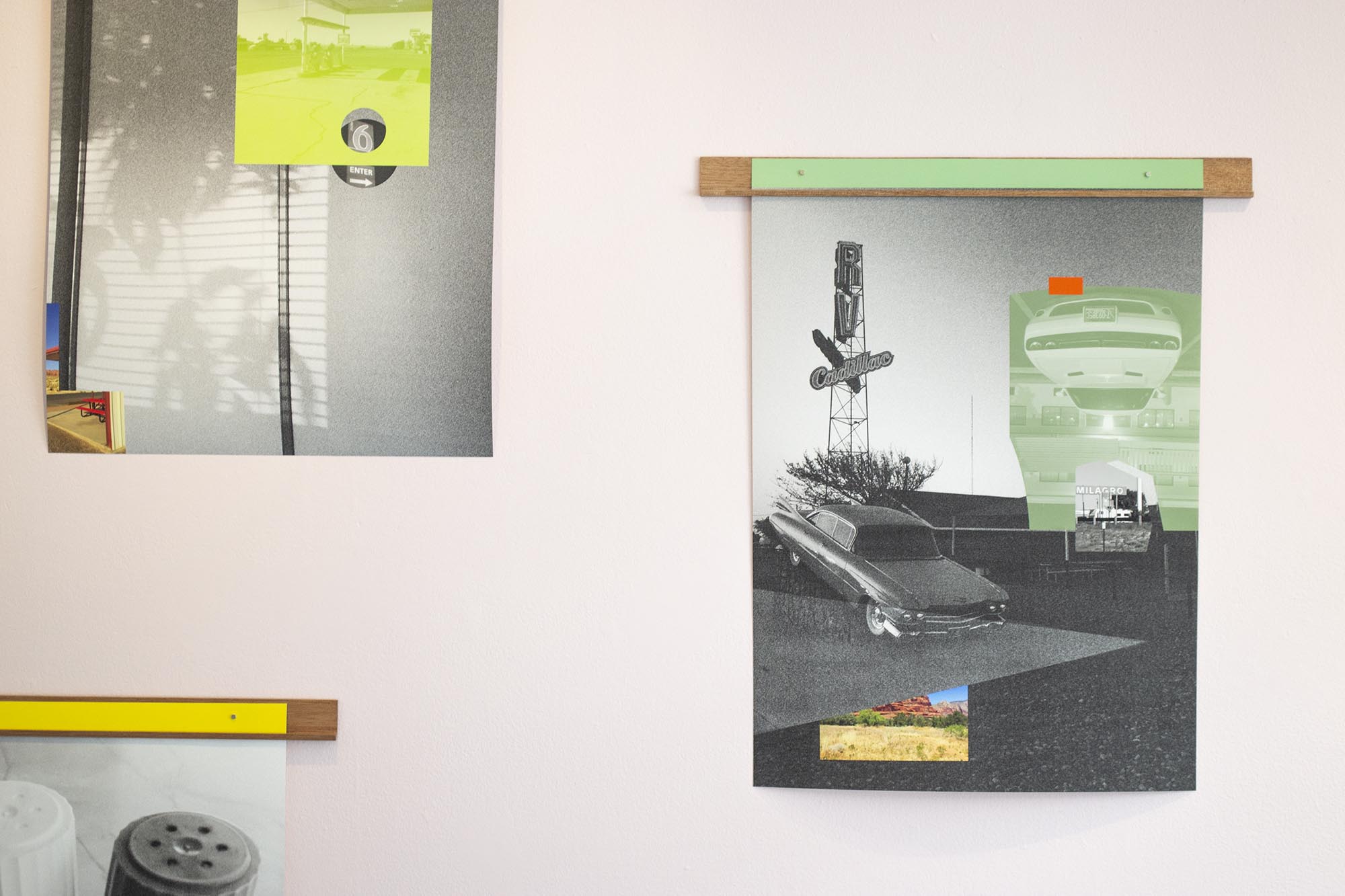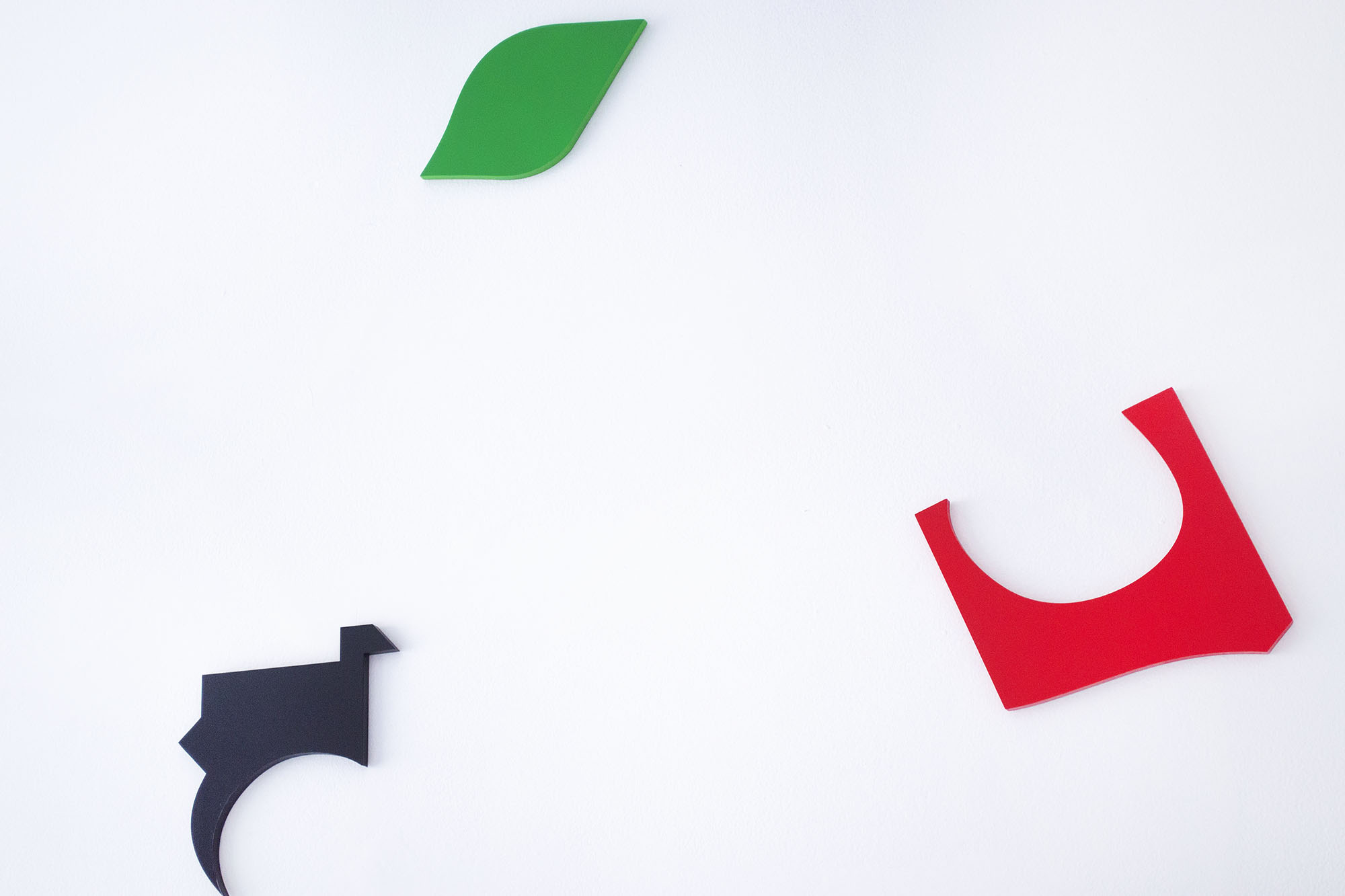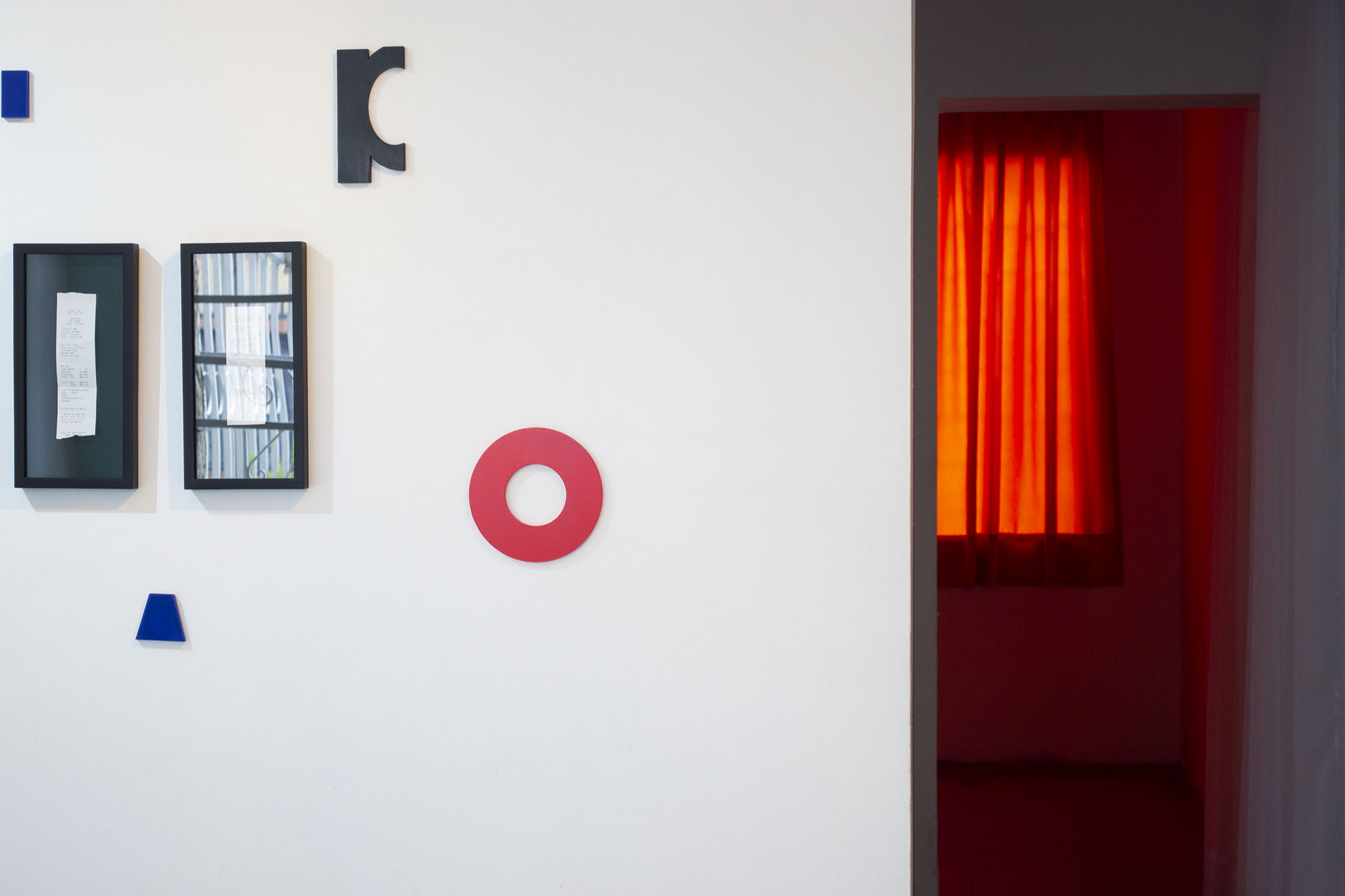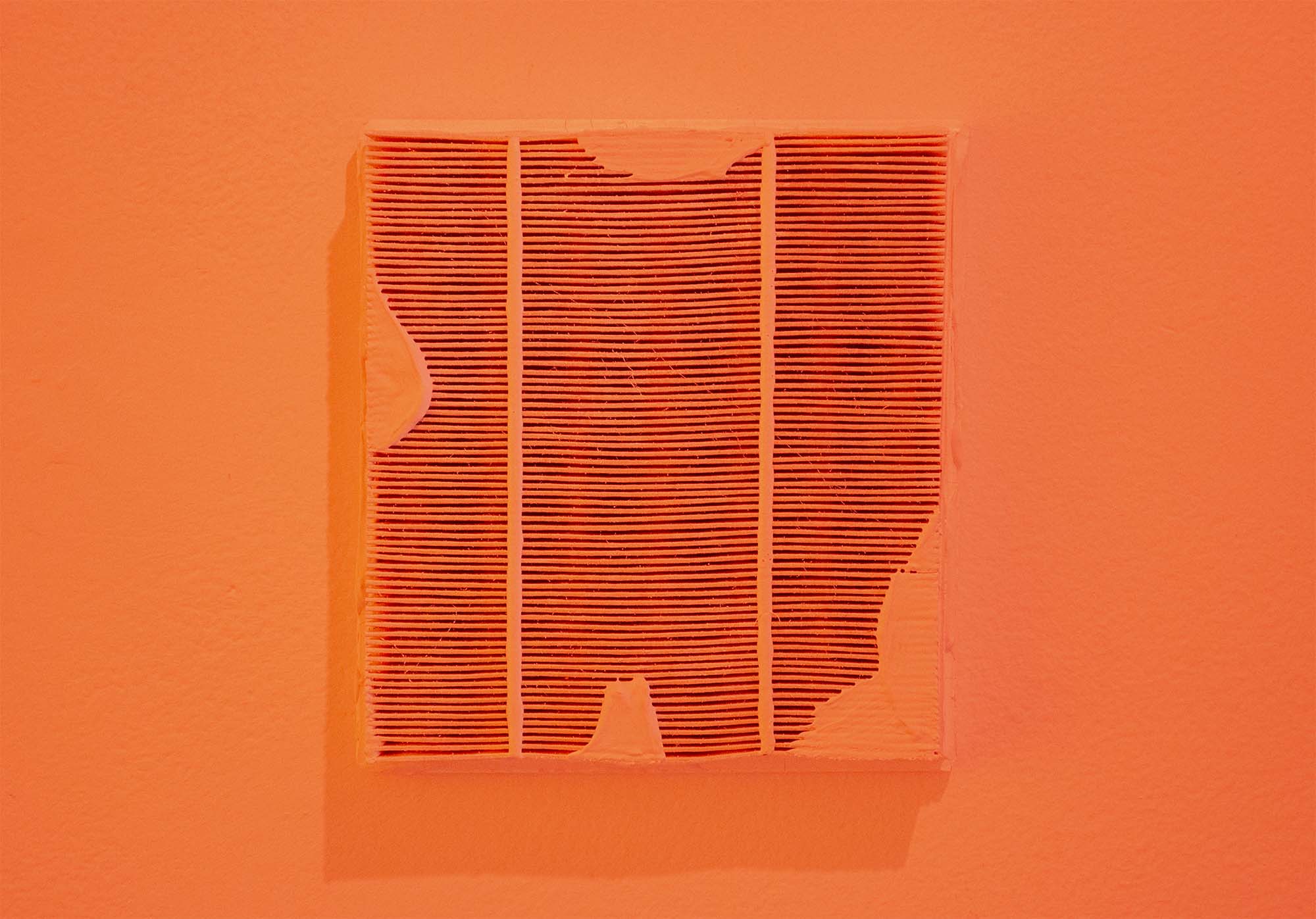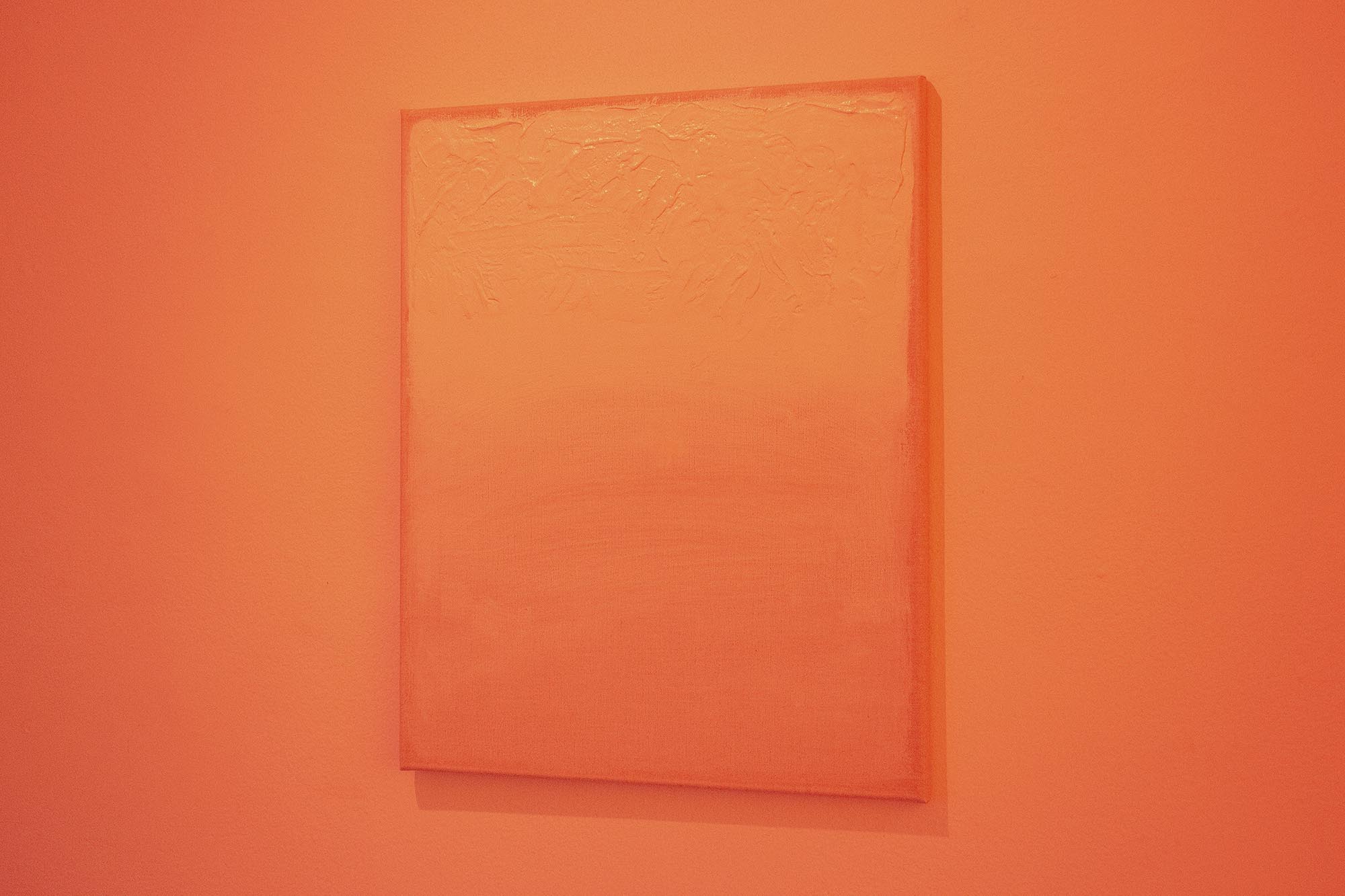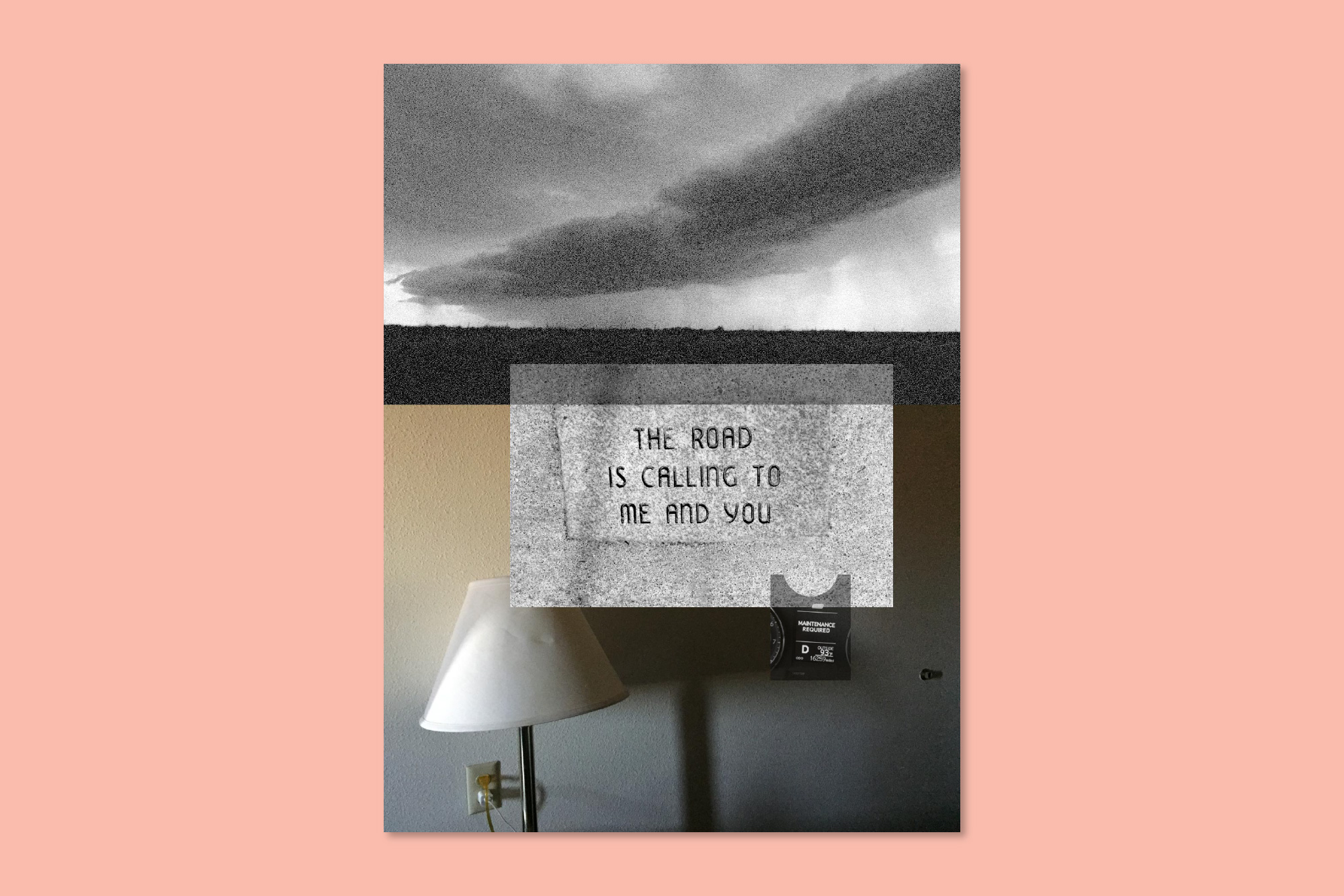 Exhibition based on a road trip I did in June 2019, from Chicago (starting at the main entrance of the Art Institute) to the Santa Monica Pier in Los Angeles, following the mythical and forgotten Route 66. This cult adventure, half sentimental and half anachronistic, which lasted 25 days and implied 6000 miles of driving, meant for me the end of a cycle that encompasses artistic, personal, ideological, and cultural processes. The show consists of a double installation in which, besides the autobiographical note, two contrasting views of the United States are mirrored. On the one hand, the idealization of travel, road aesthetics, landscapes, sunsets, advertisements, cars, and gas stations; and on the other, a culture in decline, between sad and melancholic, that is well represented in the motel rooms with cigarettes smell and in the life of all the people forgotten by the system. Metaphorically, this duality also represents much of who we are, facades versus interior ghosts.
Solo exhibition at 12:00 Gallery
Collaboration with the artist WooJin Shin across the chasm of time and space between Chicago, IL and Bogotá, Colombia. Our discussion first focused on the desert, but this line was dry. An oasis, perhaps, but this thought drowned in its overtness. In between the desert and the oasis we found relief from the concrete. We conjure and spy what seems like material certainty, but such sureness quickly revealed itself to be a mere illusion. Alas, we came to the fabled, desert mirage, and in this shifting and unstable site, found the ideal environment to codify our exhibition. Here, our artistic practices seek to root themselves in the pursuit of higher notions, even as we undermine these potential and ideal realities. Mirage appears to be an exhibition of paintings, videos, and on-site interventions. Upon approach, these discrete practices merge, recede, and give way to collective searching and uncertainty.
Project with

WooJin Shin

,

4th Ward Project Space