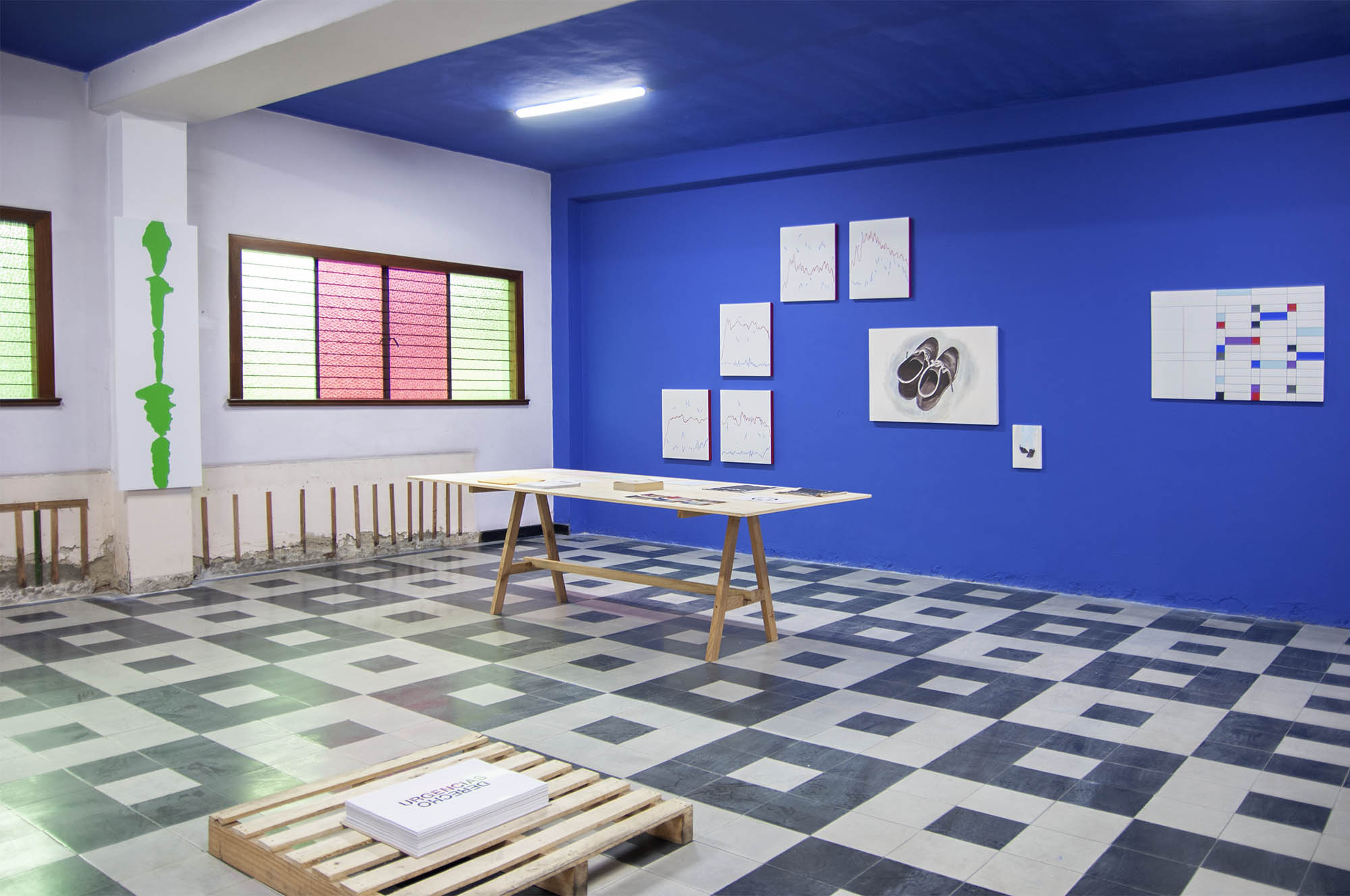 On view at Palermo Cultural, Medellín Colombia (May 26 - June 27).
> Texto por Erika Sosa
Solo exhibition at Lokkus, Medellín
Between High and Low Tide
Work
2022—April

This is an installation that situates the spectator in between a high tide and a low tide, as well as between a sunrise and a sunset, by using a moveable wall that reinforces the idea of landscape and 4 paintings situated in the cardinal points of it. Two of them are almost invisible lines on a cleaning tissue and the other two are images painted in obsolete photographic marquees (a slide and an instant photography).

Group show / Best practices at Edgewood College gallery, curated by Evan Gruzis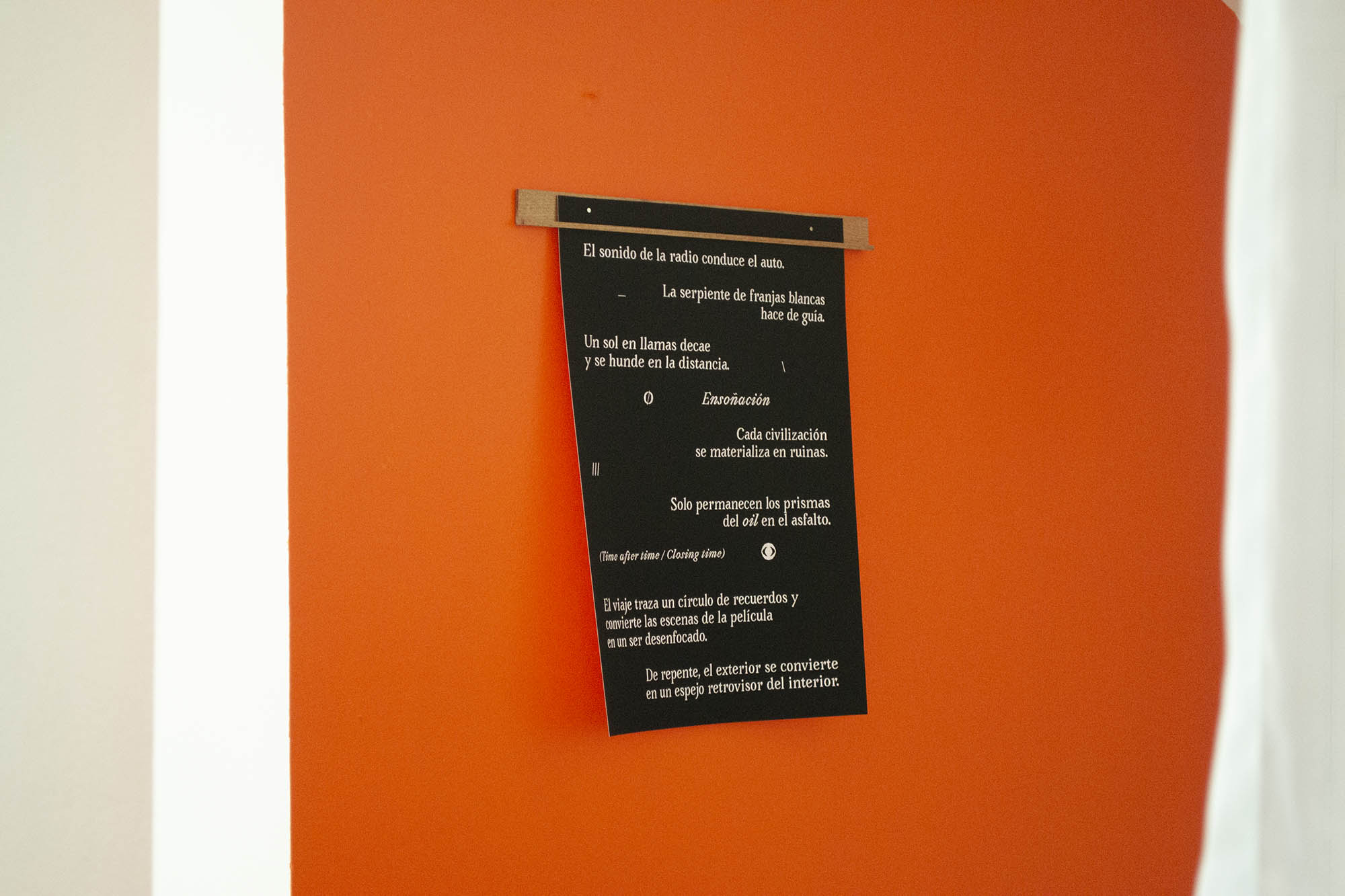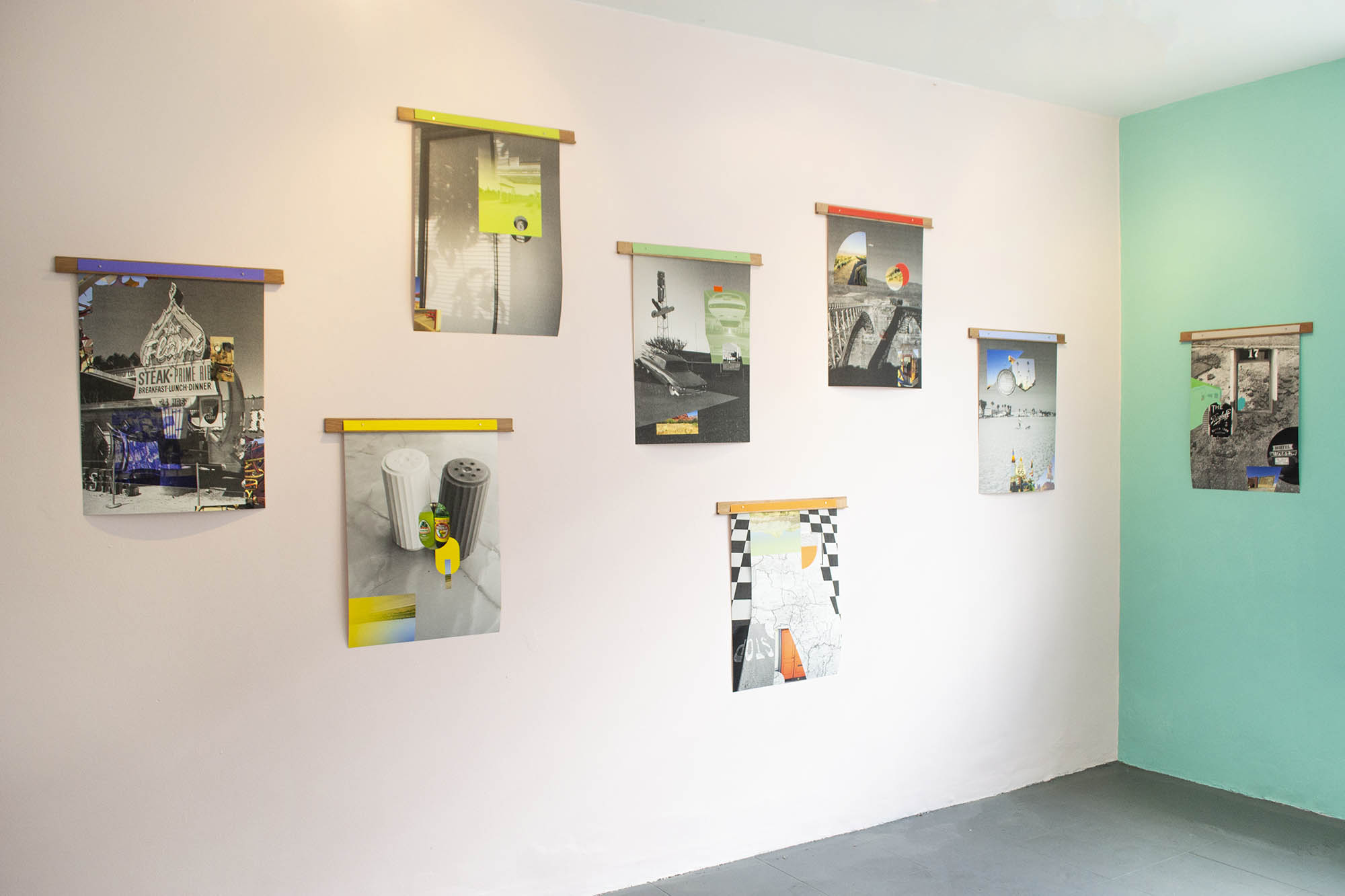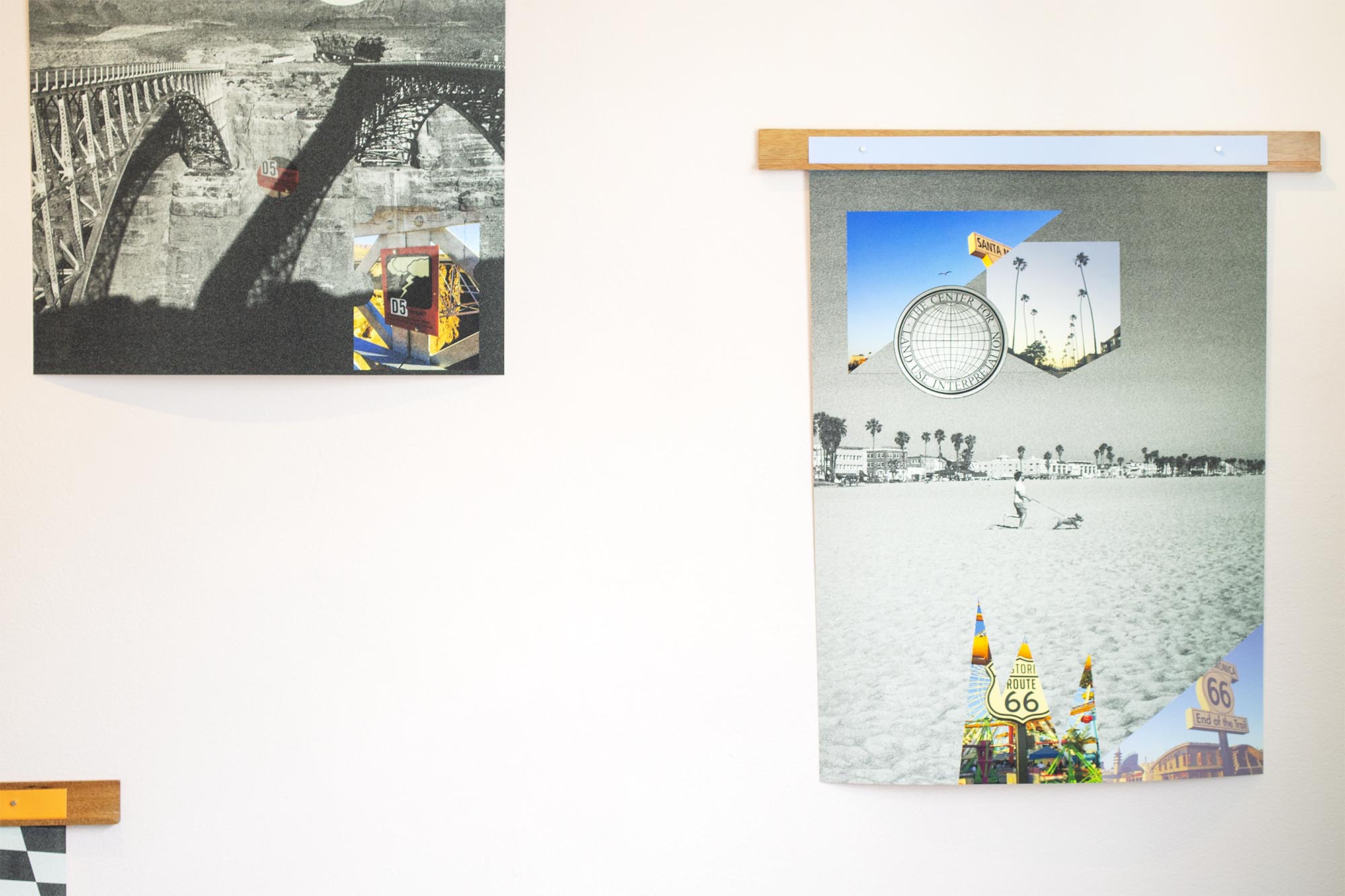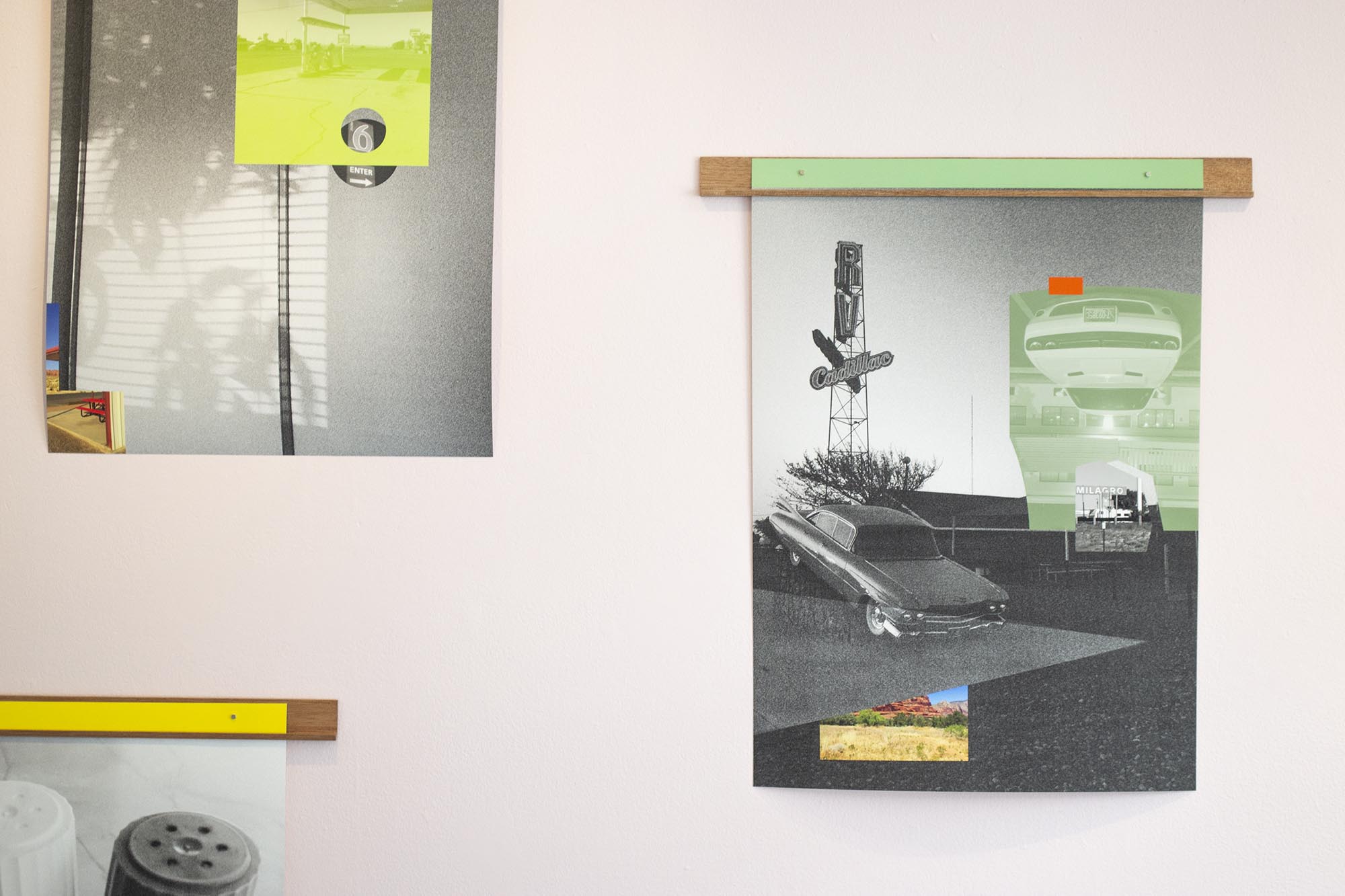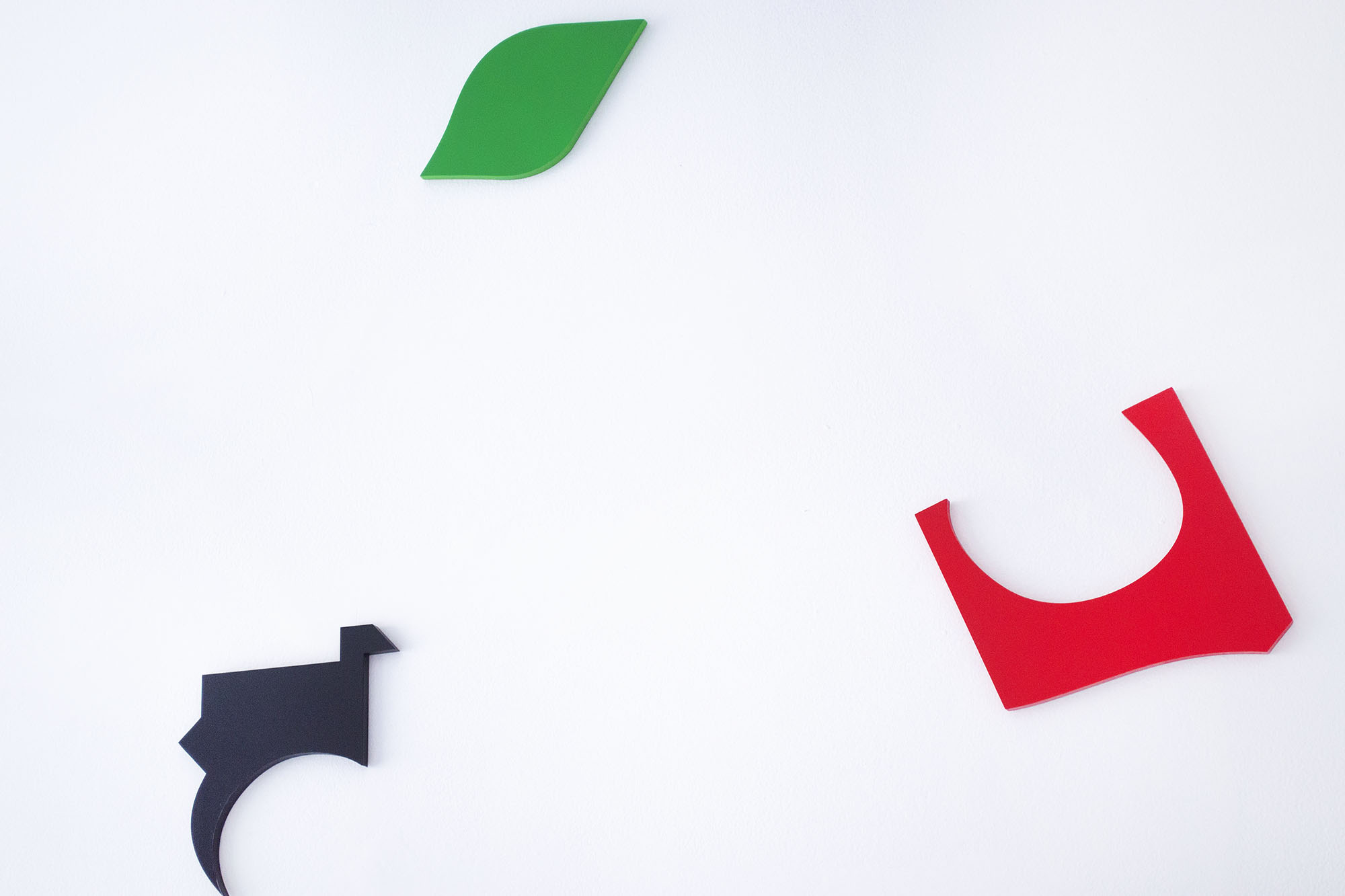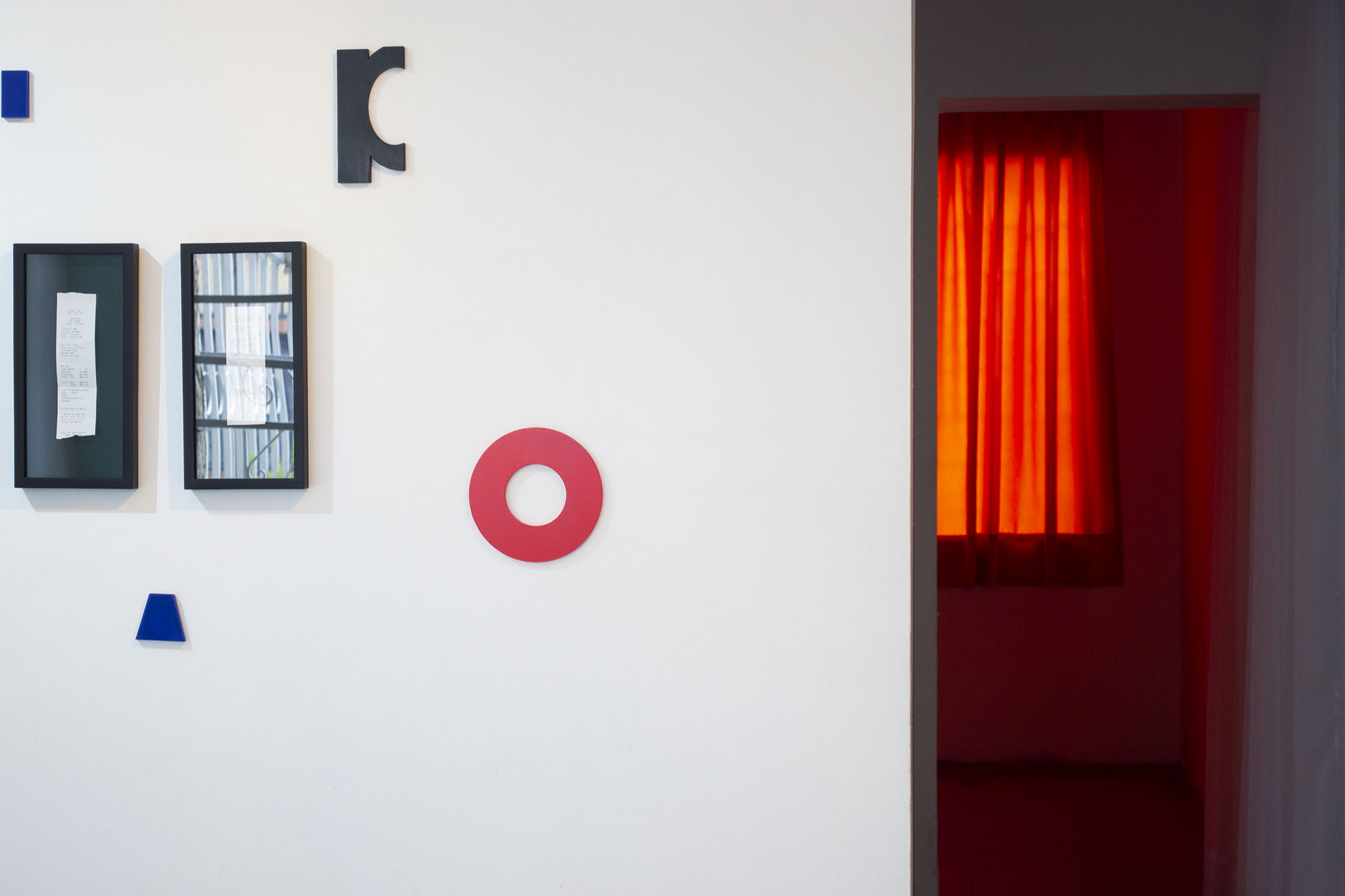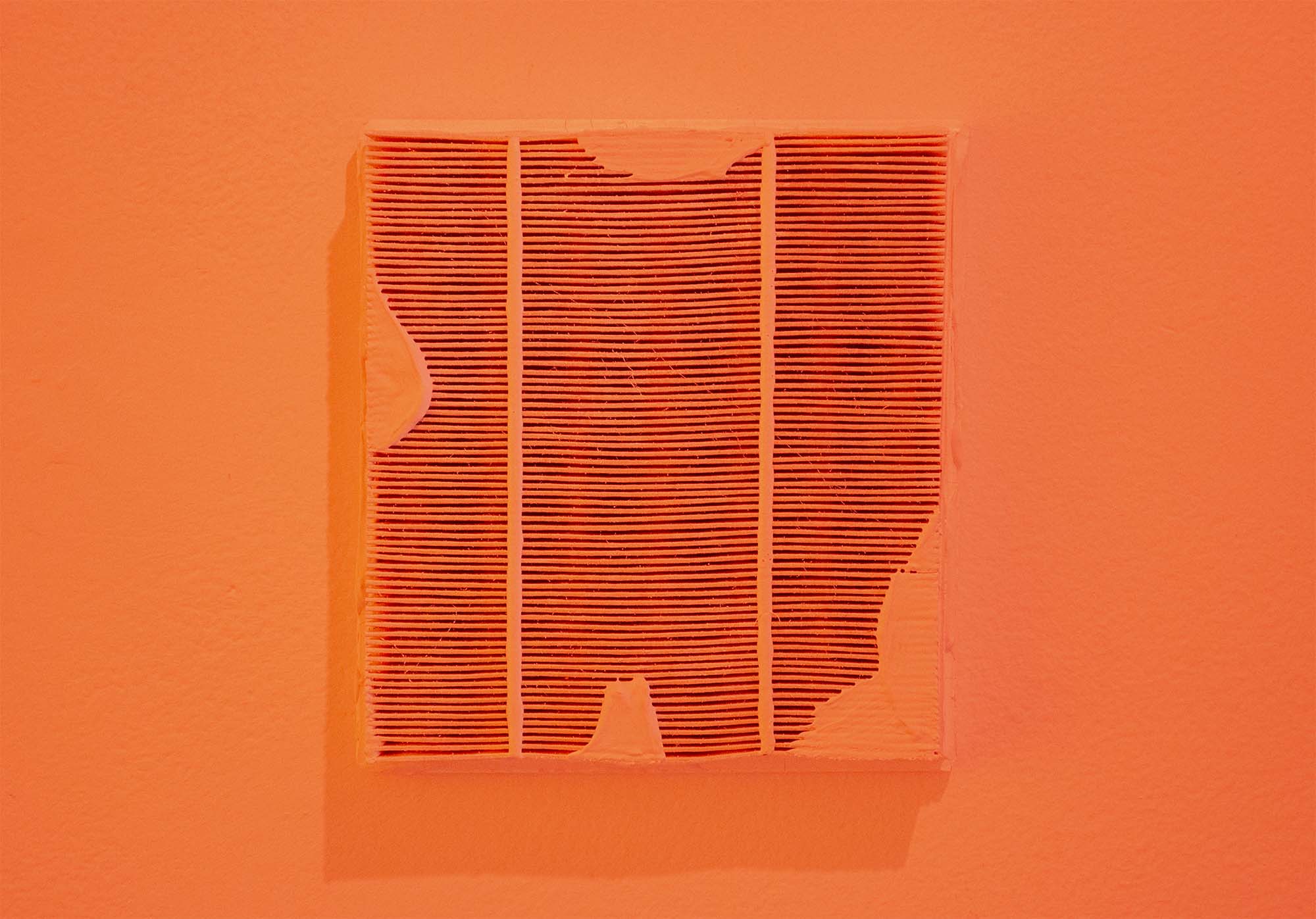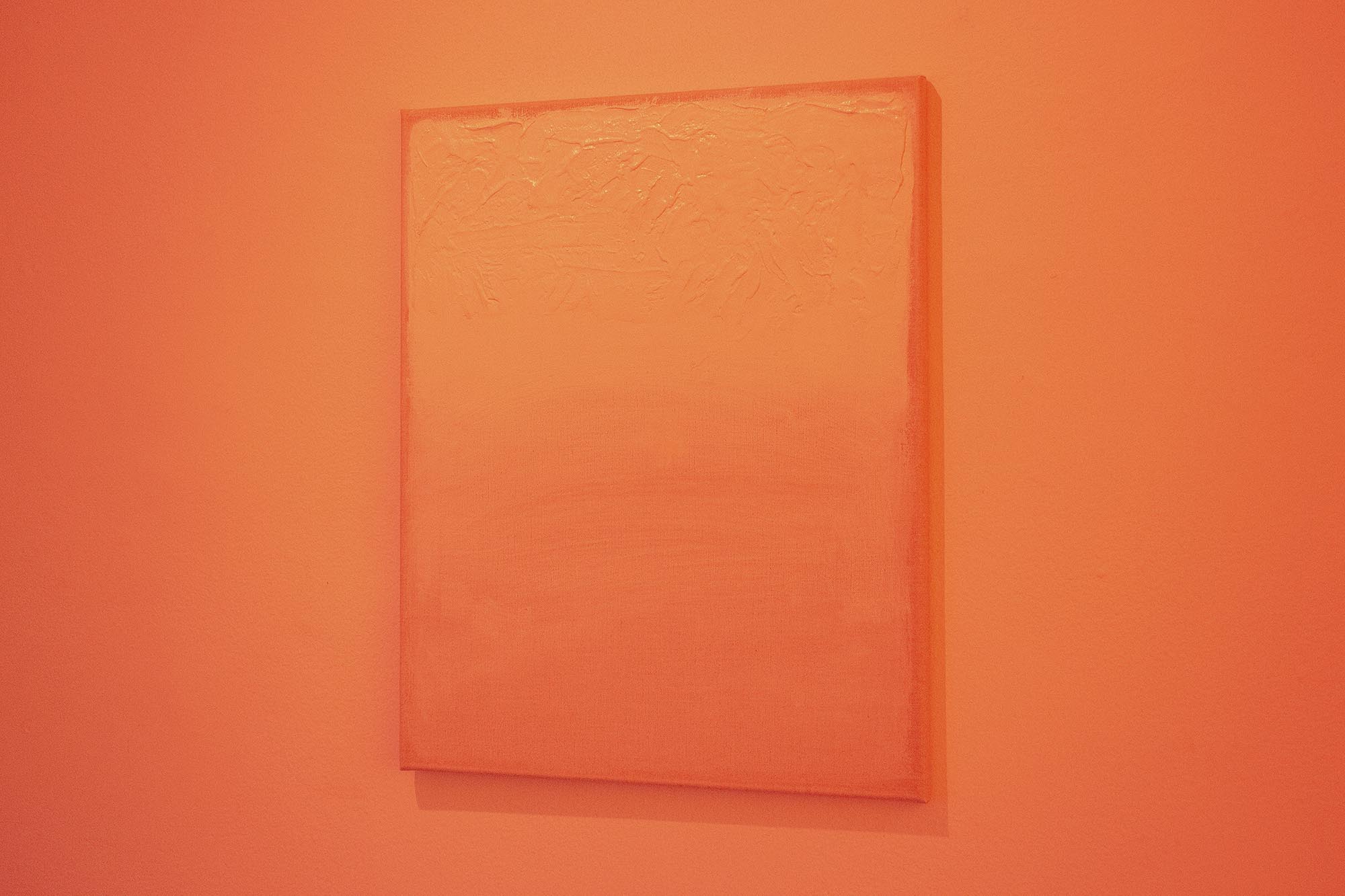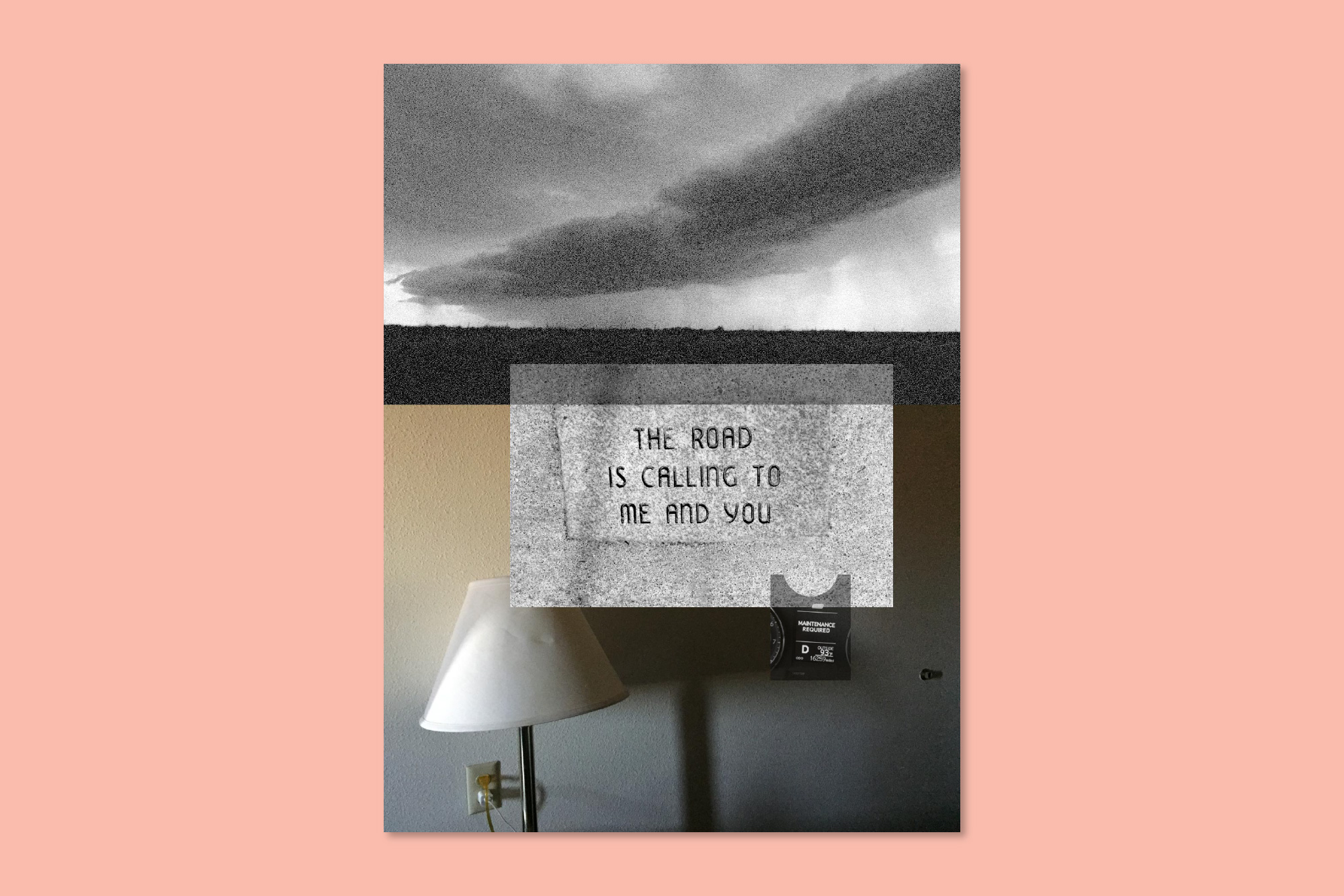 Exhibition based on a road trip I did in June 2019, from Chicago (starting at the main entrance of the Art Institute) to the Santa Monica Pier in Los Angeles, following the mythical and forgotten Route 66. This cult adventure, half sentimental and half anachronistic, which lasted 25 days and implied 6000 miles of driving, meant for me the end of a cycle that encompasses artistic, personal, ideological, and cultural processes. The show consists of a double installation in which, besides the autobiographical note, two contrasting views of the United States are mirrored. On the one hand, the idealization of travel, road aesthetics, landscapes, sunsets, advertisements, cars, and gas stations; and on the other, a culture in decline, between sad and melancholic, that is well represented in the motel rooms with cigarettes smell and in the life of all the people forgotten by the system. Metaphorically, this duality also represents much of who we are, facades versus interior ghosts.
Solo exhibition at 12:00 Gallery
This video object installation made with a light stand and tablets, reminding a direction pole, is a compilation of 6 videos previously done as part of other projects. The idea was to show how my artistic process is not linear but more like a rhizomatic network that connects ideas through time. It includes the following works:
1. Sand Clock
(hourglass); 10:29 mins; 2018; Animated still image; From the project:
Uyuni's Dilemma
/
2. Jamais Vu
; 4:58 mins; 2018; HD | Travel Personal footage; From the project:
Uyuni's Dilemma
/
3. 52 Week;
24:00 mins; 2017; HD | Domestic footage and subtitles; From the project:
Aquel que observa la hora
;
4. Al otro lado de la ventana. Al otro lado de la línea
; Duration: 12:42; 2013; HD | Exterior shots; From the project:
Ver un día pasar
/
5. Savoir faire
; 8:29 mins; 2013; 720p | Youtube footage; From the project:
"To light, and/ then return —"
/
6. Temor a flotar
; 8:29 min; 2013; HD | Personal footage; From the project:
La piscina vacía
. The number 6 has to do with the six degrees of separation.
Fractured Topographies,

Lithium Gallery
This project takes its title from a personal anecdote around a travel to Uyuni, a small town in south Bolivia, which is the point of entrance to a natural park that includes the largest salt desert of the world, as well as other particular landscape sights: red lagoons, an island of cactuses, sand dunes, gigantic plains and rocks in form of trees. The dilemma, or thought experiment, in this case, has to do with the impossibility to recreate a specific moment from that trip, let's call it a sublime moment, and try to record the whole experience in my brain. Now I wonder, is it possible to address a memory just by thinking of it, or by thinking in similar memories? Can that memory can be as powerful as the original experience? Can it be better, different, worst, more unique? Can those questions be transformed into visual problems for an audience that doesn't have anything to do with that story or context?
Within Receding Horizons, Sullivan galleries (SAIC)